Basement throws lifeline to homeless in Kensington, Liverpool, thanks to new partnership with local church
Categories: News
Homeless people in one of the most deprived areas of Liverpool are accessing invaluable benefits advice from Basement staff, thanks to a brand new partnership with a local church.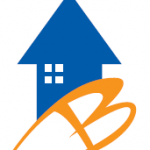 Based in Kensington, the Alive Believers Church and Community Centre provides a safe and friendly environment in which impoverished and excluded members of the community can obtain free benefits advice from Basement staff. The centre also provides those accessing the service with free lunch.
The joint venture has enabled many homeless people, who had previously fallen through the net, to get the benefits they are entitled to. The Basement hopes that this will be an ongoing service that brings together two services in Liverpool for those who need it most.
One service user said: "Working with Brian and Lindsey [from The Basement] has helped me to attend appointments, doctors and LCAS (Liverpool Community Alcohol Service), with the hope of receiving treatment for my alcohol addiction. The staff at The Basement are always there to help and talk to me."
As Reverend Dr Johnson Abimbola, Centre Director for the Alive Believers Church and Community Centre, explained: "We are working together, not just to provide food, but also to give a meaning and a reason for people to engage with both services. The partnership benefits the people who access the service as well as the community they live in."
Our partnership with the Alive Centre is also creating new opportunities for the people we support – one of our service users is now volunteering with the centre thanks to this collaboration. We are also looking to build on partnerships with Jobcentre Plus to provide a collaborative outreach support to those with benefit needs.