Boxing champ visits The Basement
World Bronze Medallist and competitor in the London 2012 Olympics, Natasha Jonas paid a visit to The Basement Homeless Charity to deliver a bundle of coats as part of the 'Coated With Love' campaign founded by Chantelle Jonas-Dowling.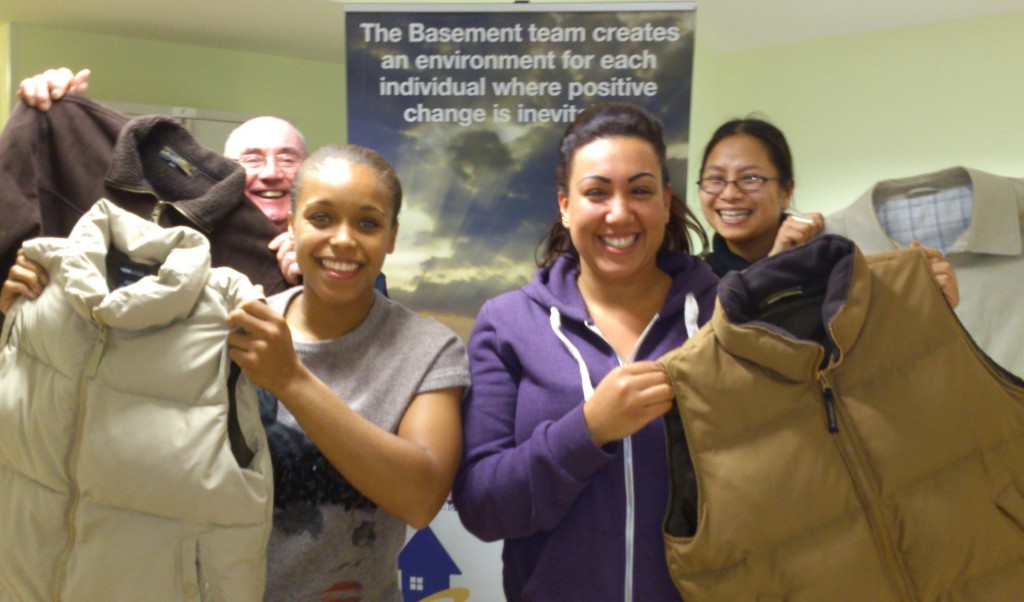 Natasha has been working closely with Chantelle, the Granddaughter of Cllr Brian Dowling on the
Coated with Love project to collect winter coats and deliver them direct to homeless people in Liverpool.
The Basement relies on donations of coats and warm clothing all year round but donations at this time of year are particularly important due to the cold whether.
Service users and staff at The Basement spent some time talking to Natasha about her career and upbringing in Liverpool and one brave client even asked for a spare ticket to her next fight!
If you would like to donate a coat or other items of warm clothing to The Basement please feel free to drop them off at our office on Parr Street, Liverpool, L1 4JN.